a business unit of Neotronik AG
Neoklean is active since 2018 in the competitive field of Cleaning & Hygiene. It is a business unit of Neotronik AG, with Headquarters in Switzerland.
Neoklean offers innovative and tailor-made solutions for environmental and personal disinfection and hygiene. Thanks to a team of experts in chemicals and dispensing devices, Neoklean approaches the market with a customer-centric vision, studying specific and dedicated solutions for every need.
Neoklean is able to offer a turn-key solution for personal disinfection, from small  retails to big surfaces, relying on the expertise of external certified chemical  companies and to the top manufacturers of chemical dispensing devices
Neoklean offers you the perfect solution for your needs,  by selecting the right combination of Sanitizers and dispensing systems.

The sanitizing power comes from a particular biocide component able to kill bacteria more than 99,999%.
We have a range of dispensers to suit your needs. We can customise dispensers as per your branding guidelines. 
A wide range of sprayers is available at Neoklean. Please take a look at it in sprayers section. 
Did you know…
Most of the viruses can survive on a variety of surfaces as well as on hands, with improper cleaning, disinfection and hand hygiene being a major contributor to the spread of this highly-contagious virus. The importance of highly-effective cleaning and disinfection solutions has never been greater than it is today.
It's vital to spend 20 seconds washing your hands before rinsing and drying them thoroughly.

Did you know that foam soap can be as effective as hand gels and sanitizers for fighting viruses?

80% of communicable diseases are transferred by touch

33% of people don't use soap when washing their hands
Choose the right products
LOOKING FOR A CUSTOMIZED SOLUTION FOR YOUR OUTLETS?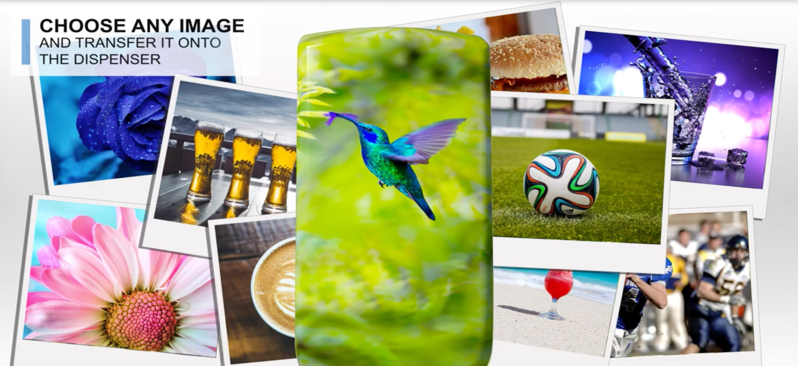 Fashionable customizations for touchless hand sanitizers & dispensers