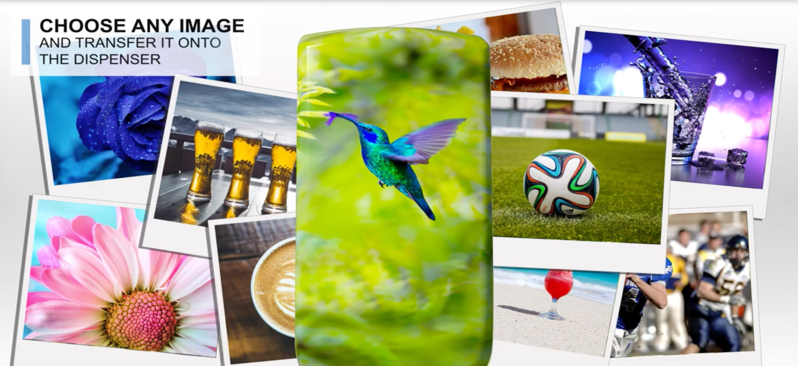 Fashionable customizations for touchless hand sanitizers
Create your own dispenser's image
As fully customized solutions, we give the option to style the sanitizer dispensers and its holder, according to a company's brand. Businesses can choose from an exclusive window design or an exclusive front cover design. This unique exclusive design allows customers to market and advertise their own company and brand.
Based on a company's branding guidelines, logo and ideas neoklean will create a sanitizer dispenser window design that is unique to your business, brand and corporate identity.
Exclusive front covers made for you from your idea  to the finished product
The new MyPrint technology takes branding to a new level. This new process can transfer any high-resolution image on to a soap dispenser flawlessly, with high accuracy and colour retention.